Leveraging Programmatic Display to Make Farzi a Superhit
Farzi is an original crime drama series starring Shahid Kapoor and Vijay Sethupati on Prime Video India. The series revolves around Sunny (Shahid), who is catapulted into a high-stakes world of counterfeiting when he creates a perfect fake currency note. Things get complicated when Michael (Vijay), a fiery, unorthodox cop leading an anti-counterfeiting task force, gets on his tail.
The objective of the campaign was to generate the maximum buzz in the lead-up to the launch and ensure maximum top-of-the-mind awareness about the show, making it a successful IP for seasons to come.
To ensure maximum reach and minimum overlap, PivotRoots designed a programmatic-first campaign with a single, centralized execution of static and rich media display ads across top news, cricket, gaming, lifestyle, and entertainment sites.
To achieve this, the agency employed a TREE TRUNK strategy , under which it centralized display execution through a unified programmatic exchange (DV360) and partnered with Sizmek to serve rich media creatives through the exchange, providing target audiences an immersive experience.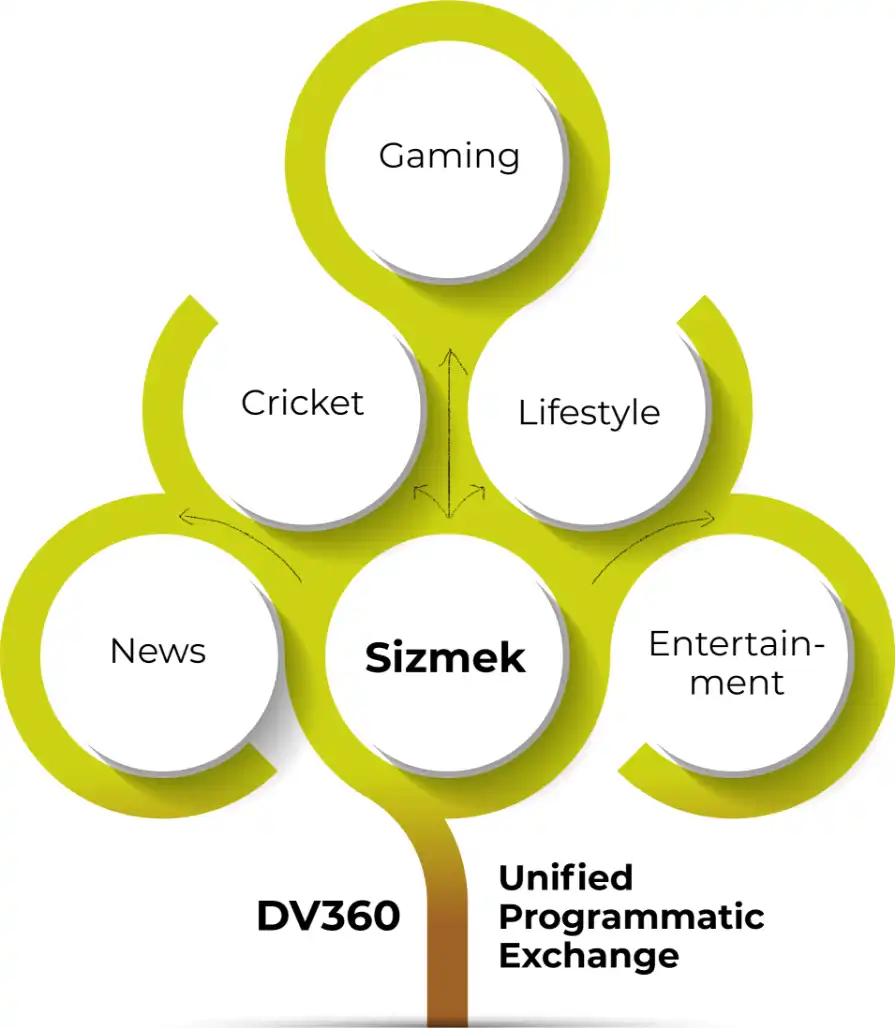 The target audience was 18-44 years old, male and female, largely Hindi-speaking individuals that are existing OTT consumers or are with paying capability for an OTT subscription service.
Getting creative
Playing on the title Farzi, which means fake, PivotRoots ran prank banners across 10+ sites where users were shown fake ads with outrageous offers and claims. Once users engaged, a video played asking them to not engage with such "Farzi" banners and watch Farzi, the show, instead.

An AR experience was created on farzi10.com , where users could scan a ₹10 note to watch 5 minutes of exclusive content before release. This site was promoted through banner ads across biddable.

We launched Farzi10.com where users can scan a 10 rupees note to watch 5 minutes of the first episode for free before the launch

During the launch, PivotRoots ran immersive animated rich media banners programmatically across 20+ sites to immerse audience into the world of the show.
Result

Farzi became The Most Watched Indian Original Series on Prime Video with an 8.4 IMDB rating. Farzi memes and reels took over social media cementing its pop culture influence, and establishing itself as a superhit IP in Prime Video's catalog alongside titles like The Family Man, Mirzapur, and Panchayat.
Achievement
Our efforts were recognised by Campaign Indian where we won the Gold and Silver Digital Crest Awards for Display and Insight-Led Programmatic respectively.